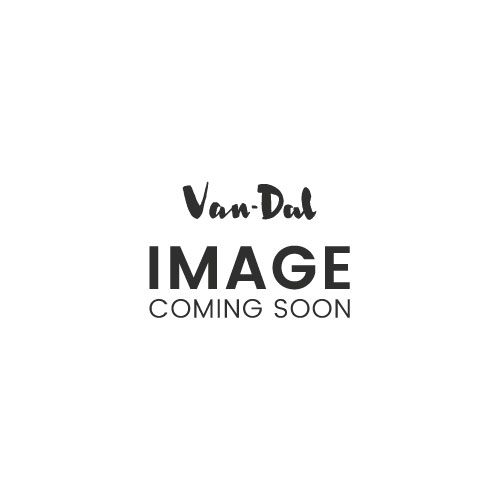 Norwich Footwear Ltd are completely dedicated to your total satisfaction. If you have any suggestions or comments please email us at help@vandalshoes.com
GENERAL
Accessing, viewing and using this website implies your agreement with the terms and conditions governing the use of this website, as set out here in under. If you do not agree to these terms and conditions you should avoid accessing this website. Norwich Footwear reserves the right to update and amend these terms and conditions at its discretion, at any time and without prior notice: we invite you to view these terms and conditions regularly to check for any amends.
These terms and conditions will apply to all transactions placed online, by e-mail, telephone or by post with www.vandalshoes.com. www.vandalshoes.com is owned by Norwich Footwear Ltd, a company registered in London, England; its registered office is at St Georges House, Salhouse Road, Norwich, NR7 9AU and its Company Number is 319106. 'You' or the 'customer' refers to the person responsible for placing the order. By placing an order with www.vansdalshoes.com you are agreeing to these terms and conditions.
DELIVERY COSTS
For orders in United Kingdom, we offer one delivery option:
Standard (5-7 working days) - £4.95
We are currently unable to process orders for Channel Islands or Isle of Man. We hope to reinstate this service soon.
DELIVERY SCHEDULE
Please allow up to 5 to 7 working days for delivery from date of order.
CONTACTING US
For any queries you may have, you can contact us in one of the following ways.
Email: help@vandalshoes.com
Tel: 01603 493 116 - This line is available 9a.m. to 4p.m. Monday, Tuesday, Thursday and Friday.

(including Bank Holidays)

Fax: 01603 424 354 - Marked clearly for the attention of vandalshoes.com
www.vandalshoes.com
Norwich Footwear Ltd
St Georges House
Salhouse Road
Norwich
NR7 9AU
PRICE & PRINT ERRORS
Whilst we make every effort to ensure that all details published are correct no responsibility will be accepted for errors and omissions. In the event that a product is listed at an incorrect price due to a typographical error or error in pricing information from our suppliers, we shall have the right to refuse or cancel any orders based on the incorrect price whether or not the order has been confirmed.
PRICES
All prices are shown in pounds sterling (£) and include UK VAT at 20% unless clearly stated otherwise. All prices are subject to change without prior notice.
SHOPPING IS SAFE AT WWW.VANDALSHOES.COM
All website payments are handled via the Sage Pay Payment Gateway. Sage Pay has achieved the highest level of compliance under the Payment Card Industry Data Security Standard (PCI). Sage Pay adhere to the most stringent levels of fraud screening, ensuring that customer's details remain secure throughout the transaction process.
RETURNS
If you are not satisfied with your purchase, just return the shoes to us in an unworn condition and in their original packaging within 90 days of having received them and we will arrange a refund to the value of goods ordered.
Unfortunately, we are unable to offer free returns at this time, as we are looking for a new shipping partner. We apologise for this inconvenience, and hope to offer this service again soon. For now, shipping costs for the return of a product are the customer's responsibility.
Please use the delivery service of your choice, and return your parcel to
Norwich Footwear Ltd
St Georges House, Salhouse Road
Norwich
NR7 9AU
There are many but we recommend your Royal Mail Post Office as the simplest solution.
Refunding your postage costs & exchanging goods
If we receive your whole order back within 14 days of delivery, or upon receiving proof of a return within 14 days, we will refund the equivalent to your outbound shipping fees to the equivalent of our standard postage cost . If next day delivery has been selected on your order we will refund the equivalent of our standard postage.
If the item is received later than 14 days after receipt, or no proof has been presented that the return has been made within that period, then the delivery charge will be refunded only if the goods are damaged, faulty or incorrect. If the item is to be exchanged then the postage cost is non refundable. We will only exchange or refund goods that have not been used, worn, damaged or modified and are in their original, undamaged packaging.
Please note if you wish to exchange an item in order to ensure availability we simply advise you to place a new order and return your original order to us as above.
To aid us in processing your refund please ensure your name and address details are clearly visible on the returns form.
All shoe care products are non-refundable.
DISTANCE SELLING REGULATIONS
As a mail order customer you have the right to cancel any item within 14 days of delivery (excludes perishable items, personalized items or items where we will have discussed the goods and you have agreed to take them) provided they are in new and unused condition with original packaging and receipt. Used items will be deemed to have been accepted by you and therefore cannot be returned unless faulty. To cancel an item please call or e-mail us. Items must be received by us within 14 days of cancellation and you will receive a full refund to your credit card upon satisfactory inspection of the goods.
PRIVACY POLICY
Van Dal is committed to protecting and respecting your privacy. We want you to understand how we collect and use information about you.
Our Privacy Policy aims to give you information on how we collect and process your personal data using this website, including any data you may provide through this website when making a purchase or otherwise interact with us.
Our Privacy Policy describes to you:
Who we are.
The data we collect.
How we collect it.
How we use your personal data.
With whom we share your data and keep it secure.
How long we hold your data.
Your rights.
How to contact us.
To read our Privacy Policy in full please click here.
If you have any questions or requests regarding our Privacy Policy please write to:

Post
'Privacy Policy Enquiry', The Norwich Footwear Ltd, Van Dal Shoes, St Georges House, Salhouse Road, Norwich, NR7 9AU.
Email
help@vandalshoes.com
COMPLAINTS
Should you have a complaint regarding www.vandalshoes.com or any product bought from us please email, telephone, fax, write to us and we will answer you within 3 working days.
You can contact us on help@vandalshoes.com
COPYRIGHT
All information and materials contained on this website are protected by copyright law and international conventions. No part of this publication may be reproduced, stored in a retrieval system, or transmitted, in any form or by any means, electronic, mechanical, photocopying, recording, or otherwise, without prior express permission from The Florida group.
INTELLECTUAL PROPERTY RIGHTS NOTICE
The names, symbols, materials of Van Dal and any Norwich Footwear Ltd products and services as mentioned in these web pages, 'Van Dal', the Van dal logo, all ancillary logotypes, are trademarks or registered trademarks of The Florida Group. All other brands, names, or trademarks mentioned in this publication are the property of their respective owners.
DISCLAIMER & LIMITATION OF LIABILITY
The contents of this website are intended for information purposes only and are provided 'as is'. The Norwich Footwear Ltd, its directors, employees and agents make no representations or warranties, expressed or implied, in relation to the accuracy or completeness of the information published in this website, its suitability for any purpose, stated, implied or inferred, or for any information or content contained in third-party sites referred to or accessed through this site, or for content or information contained in third-party sites in which this site is referred to or whence it is accessed. While we make every effort to ensure the accuracy of our publications, information may be incorrect or out of date and may not constitute a definitive or complete statement of fact. No liability is accepted for damages of whatever kind arising out of or in connection with the use of any document or information provided.
LINKS
You may not provide a link, whether as hypertext, image, or logo, to this site (www.vandalshoes.com) without the prior express agreement of The Florida Group. If you do wish to link to this website please contact help@vandalshoes.com, providing details of the proposed URL(s) of the page(s) whence you wish to link to our website.